How It Works
Every Ancillary for Medical Sales Professionals
---
RESEARCH AND DISCOVER MEDICAL ANCILLARY PROGRAMS
CONNECT DIRECTLY WITH VENDORS
GET TOOLS TO HELP YOU SUCCEED

---
Research and Discover Medical Ancillary Programs
Every Ancillary provides training materials and resources to medical sales professionals to help enhance their earning potential, including in-depth podcasts and videos with training for specific ancillary programs.
VIEW TRAINING VIDEOS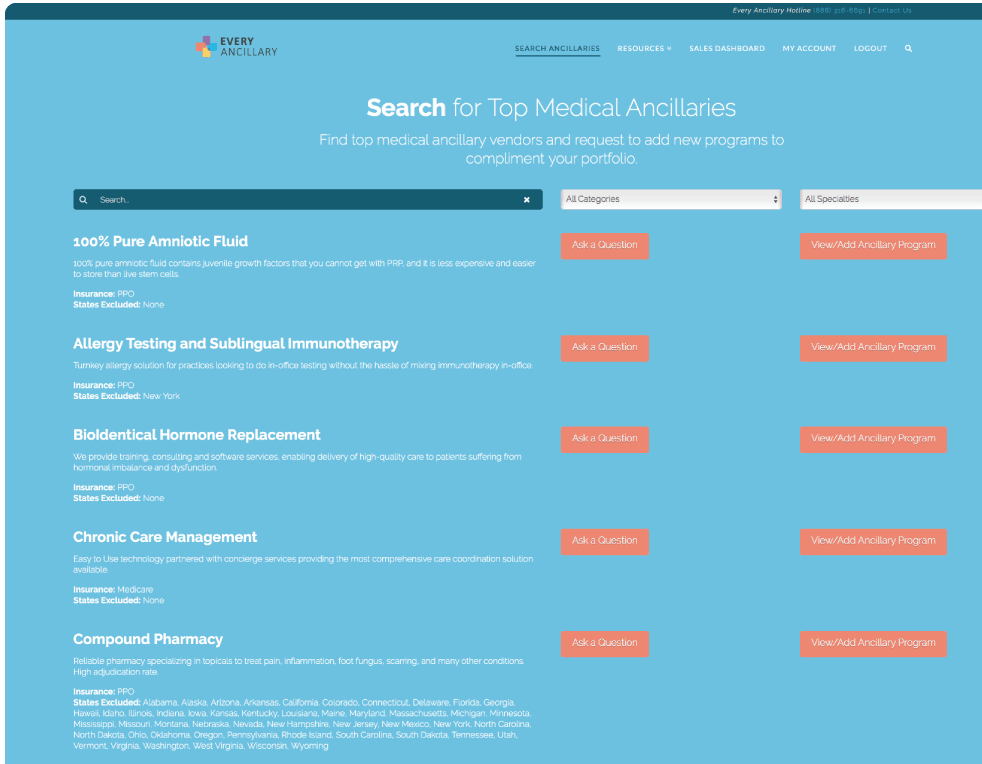 Connect Directly With Vendors
Sales professionals have direct access to the best medical ancillary vendors with NO MIDDLEMEN. Once registered, Registered users can request distributor contracts while browsing our ancillary listings at the click of a button.
---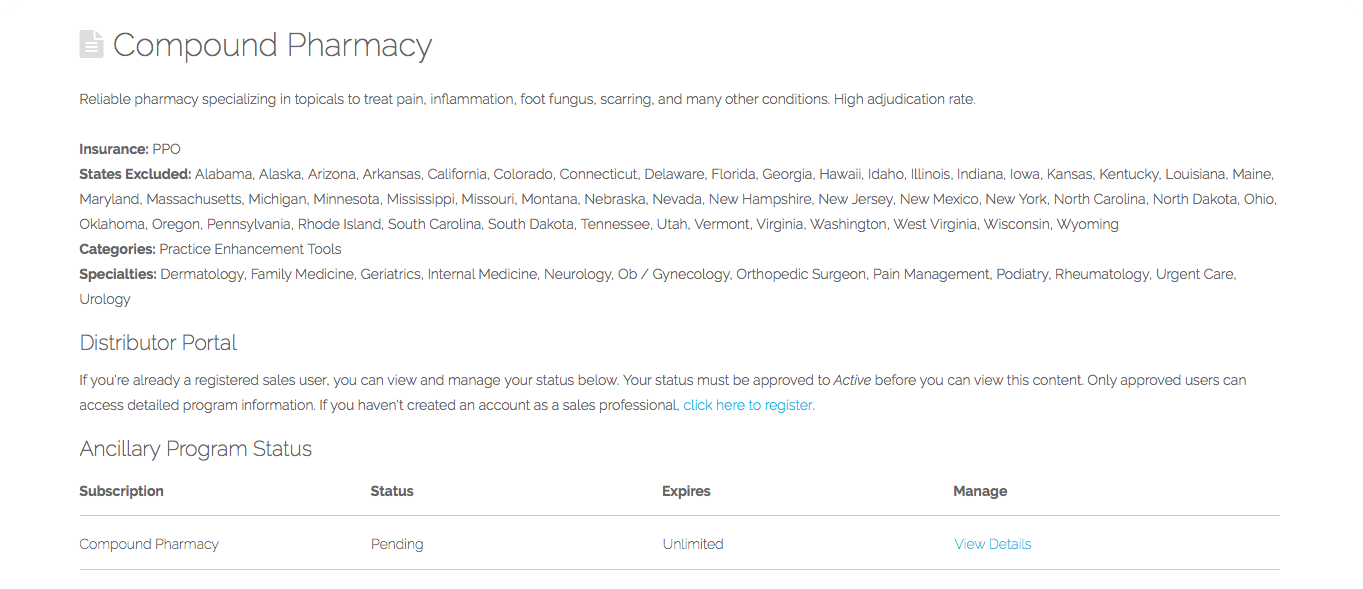 ---
Get Tools to Help You Succeed
Every Ancillary gives medical sales professionals with access to dozens of top medical ancillary vendors to complement their existing sales portfolio.
VIEW ANCILLARIES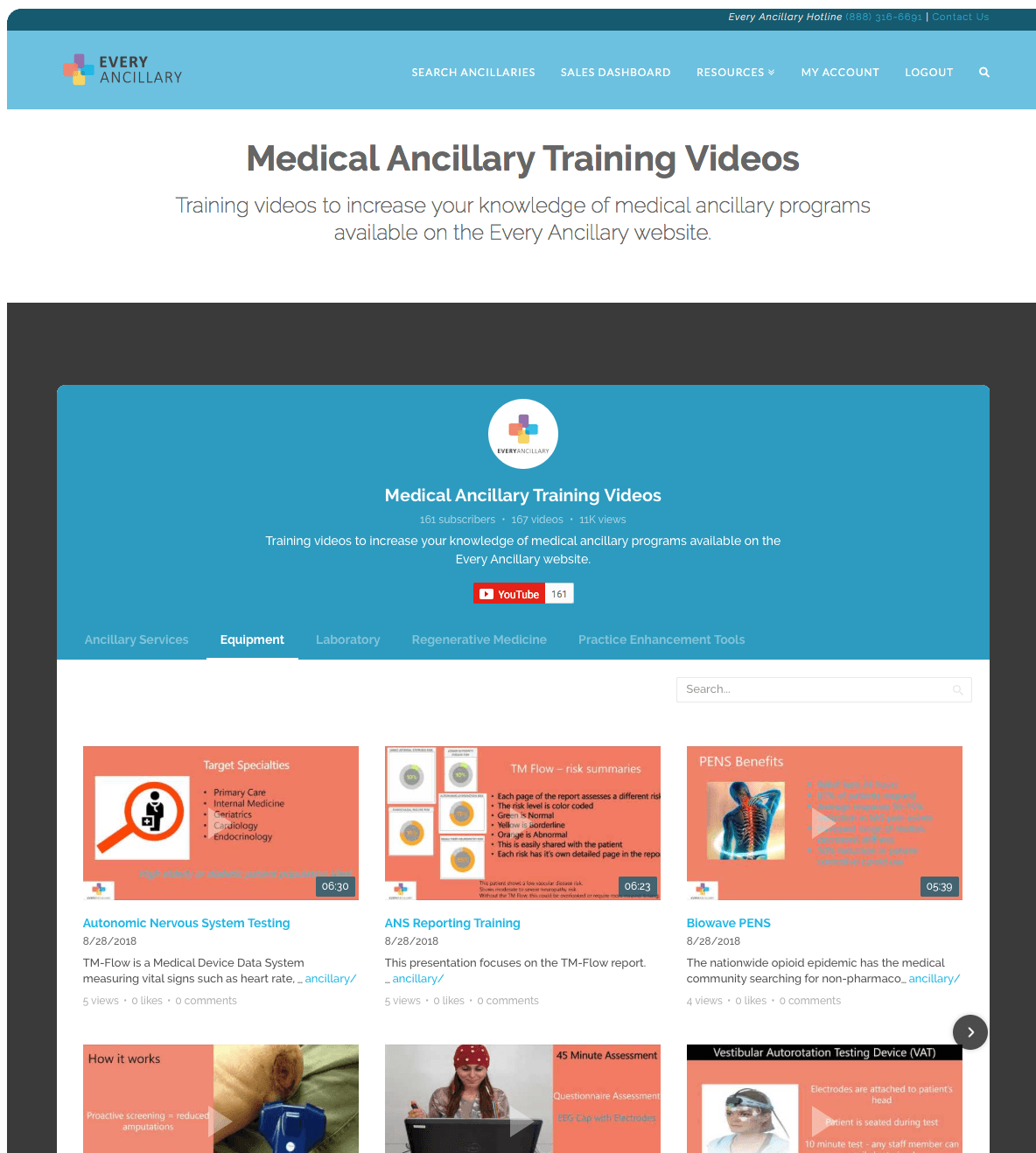 Get Your Customized Medical Ancillary Website.
Sign up for the Premium Medical Sales Professional Membership plan and get a customized medical ancillary website to use for your marketing purposes with your own branding and personal information.
---
CREATE AN ACCOUNT
---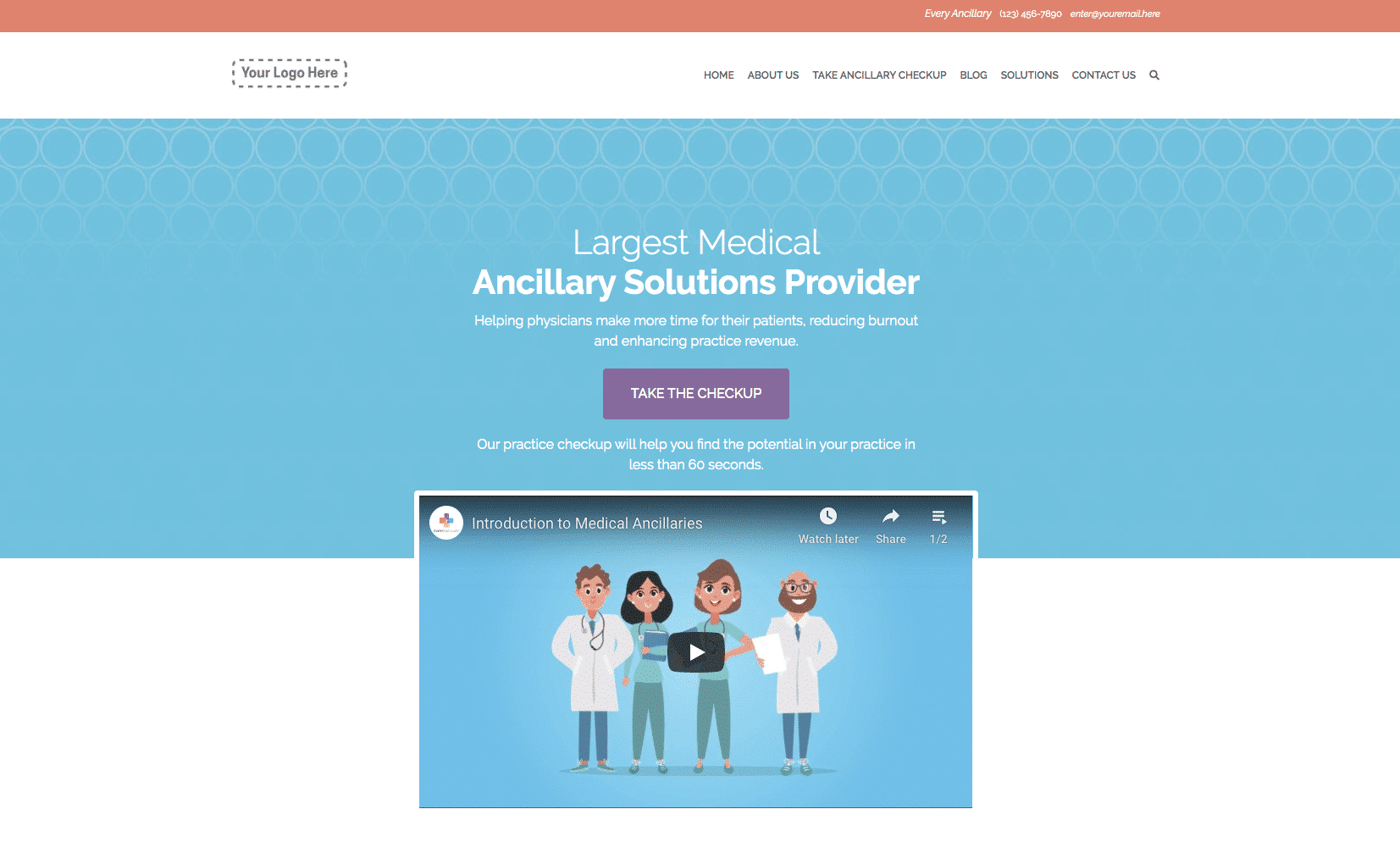 Memberships and Pricing
Users can choose between three membership options.

The Medical Sales Professional Basic Membership provides direct access to distributor contracts from dozens of ancillary vendors and the ability to connect with and add new vendors to their portfolio.

The Standard Medical Sales Professional Membership offers sales professionals access to all vendor portals along with CRM as well as medical ancillary sales resources, training and access to all Comprehensive Catalogs.

The Premium Medical Sales Professional Membership members receive these benefits plus a personalized Every Ancillary website, customized marketing flyers and more.
---