In the wake of COVID, practices are eager to get patients back into their offices. Many patients have avoided getting preventive testing done or had their visits done virtually. What can be provided virtually is limited, particularly when it comes to diagnostic testing. Equipment gives practices a reason to call up their patients and invite them back into their office. Several equipment pieces can be used to help doctors entice patients back in, especially in relation to risks for COVID and early diagnosis of other conditions.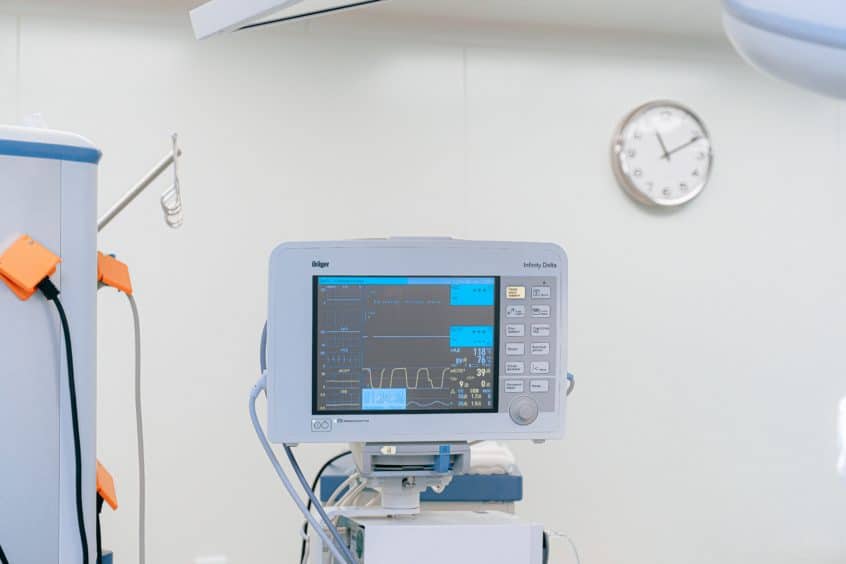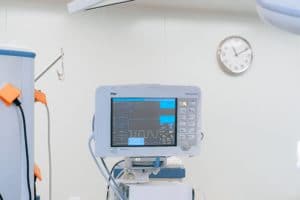 Sales reps love going to practices with no upfront cost, low-cost solutions that make a practice money. Often these have a small commission, at least initially, until a practice ramps up their business. These solutions are things like practice enhancements or ancillaries that provide Medicare programs such as Chronic Care, Remote Patient Monitoring, or something like Allergy. The process of getting the practice up and running can be like having to start the whole sales process again leaving you with several months before you get a paycheck.
Equipment is different.
Equipment sales lead times can be quick and yes …. They can drag out too. They usually have a good bump of commission. That bump of commission is often in the order of several thousand dollars or more and you get paid almost immediately once the equipment is delivered. Be warned, however, the sales process can drag out depending on how well you vet your practice and how well you can answer their questions.
Selling equipment may seem a little foreboding if you are new to the space. However, by learning enough about the equipment and its value, equipment sales can definitely be in your wheelhouse.
When I entered this space, I had come from a background in pharmaceuticals. I did not know a whole lot about running a medical practice and didn't know how to speak 'doctor speak'. Even though I had other products, my focus was selling equipment.
My success was based on these things….
Having an opening dialogue
Knowing what to say the first time I talked to the doctor was imperative to me. The first few times I tried my spiel, I had a lump in my throat as I worked on overcoming my imposter syndrome to sound like I was an industry expert. The more I used my spiel the easier it got and I was buoyed on as some doctors actually seemed interested.
Know the value
Selling to doctors is no doubt difficult. They are often cynical, they are smart, and they are risk-averse. And with good reason. Most doctors will at some point in their careers, be sued by someone. Even when they provided the best possible care they could give, they still end up in a law court. If you are selling equipment, not only do doctors want to know the ROI, but they also want to know how it is going to help them with their patient over what they are currently doing and that it is legal!
EOBs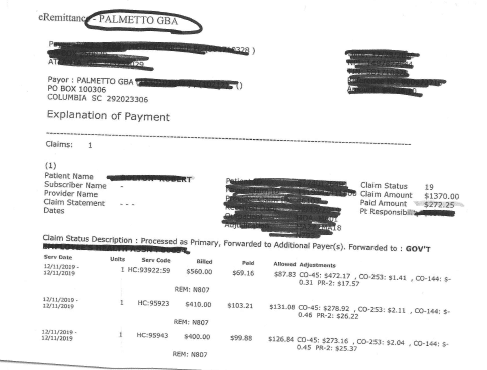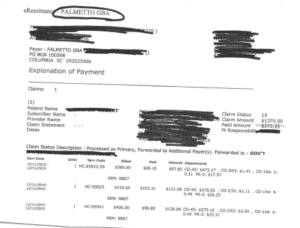 If you can access EOBs this is a great way to show a practice that the equipment does indeed reimburse. Not every insurance pays the same amount or at all and it varies a lot from state to state. Sometimes EOBs can be sourced so check with your vendor on what they have.
Billers can be a great ally in helping to determine if a practice will be paid on codes. Be aware that some practices may not have the billing for your equipment in their taxonomy so getting in with the biller early on is helpful in expediting your sales process.
Pricing
Know your price before you walk into a practice. On any high-ticket item, many practices will price shop. Unless you have a rock-solid relationship and show you will provide white-glove service, don't be surprised if they are phoning around to get the best possible price. This makes it crucial not to price gouge. I have seen devices priced 50% over the recommended sell price of equipment distributors. While you may be lucky enough to have this pay off you once, you may find you never get a second chance back at that practice. Price gouging is one effective way to burn any trust you have built up with the practice.
Follow Up
I never sold a device on my first sales call but I did sell devices after 5 sales calls and often more. You do not want to show up at the practice empty-handed so I looked for ways I could continue to bring value.
I scoured for hours in the evenings finding pertinent articles on Google Scholar that helped establish the validity of my equipment. Each time I went back to a practice I could take them a new article I had printed off to share, often highlighting the most relevant sections to make it easy for them to review.
Once the equipment is sold, continue to follow up and see how they are going. From time to time, new staff members may need to be trained or if they need some maintenance you can be there to make the appropriate calls. This is the best way to set yourself up for the next opportunity of an equipment sale.
Affordability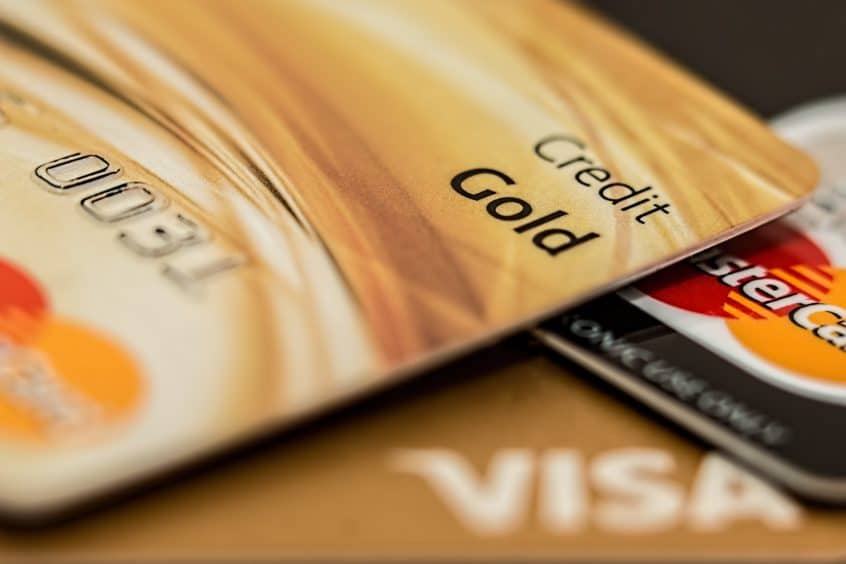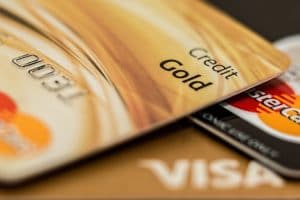 Many devices if utilized well with the right patient volume, demographic and payer mix can produce business-changing returns for a practice. One of my practices managed to remodel their practice from the funds they made with the equipment and another allowed them to add a Nurse Practitioner and draw patients from neighboring practices for the testing.
NOTE: Many doctors have poor credit scores and have poor credit for financing. If they are interested, before you spend too much time on them you will want to see how they would fund the equipment. Once they start making buying signals you can ask if they would want financing to purchase. If they indicate financing would be needed, you can ask if they know their FICO score. Ask if their credit is above or below 670. Financing can sometimes be secured for practices with a score as low as 550 but it gets more complicated the lower their score is.
If a practice wants the equipment but is currently unable to afford it, service models can fill the gap. These allow the practice to start with the equipment at often no cost and really see how it will perform. Ideally, a straight-out sale is best for the practice but for the risk-averse, a service model may be a great segue.
Objections
Don't be fooled, objections can be buying signals. The key objections are typically MT NUT (no money, time, need, urgency or trust). Be prepared to address each of these points before they arise. Not everything you have will be on the doctor's radar at that exact time but this doesn't mean it won't be at some time in the future. This is why follow up and relationship building is imperative to your success.
What would I focus on now?
With COVID, patient health and wellbeing need to be monitored to help mitigate patient risk for morbid outcomes. Autonomic Nervous System (ANS) testing is a useful tool to highlight cardiovascular and nervous system function. The wellbeing of these body systems directly correlates to the immune system and other risk factors such as obesity, diabetes, and prediabetes.
Portable Ultrasound is useful in assessing patients who have had COVID or for differential diagnosis for lung conditions. The portability and design of the device make it ideal for assessment of the thyroid, guided injections, and musculoskeletal problems as well.
Many patients have largely been confined to their homes for the best part of the last 12 months. They have been starved of important social interaction that is needed for good cognitive health. Cognitive assessment is a tool that practices can use to help bring patients back into the office with a lucrative reimbursement.
As a Practice Development Manager, you can bring a full suite of products to a practice and round out your offer with equipment. Once you sell them one piece of equipment, do not be surprised if they ask you about other equipment over time and create a lasting relationship.